At FSB Small Business Lending, the best part is our people!  Put our experienced and knowledgeable team to work for you and discover how you can make more possible!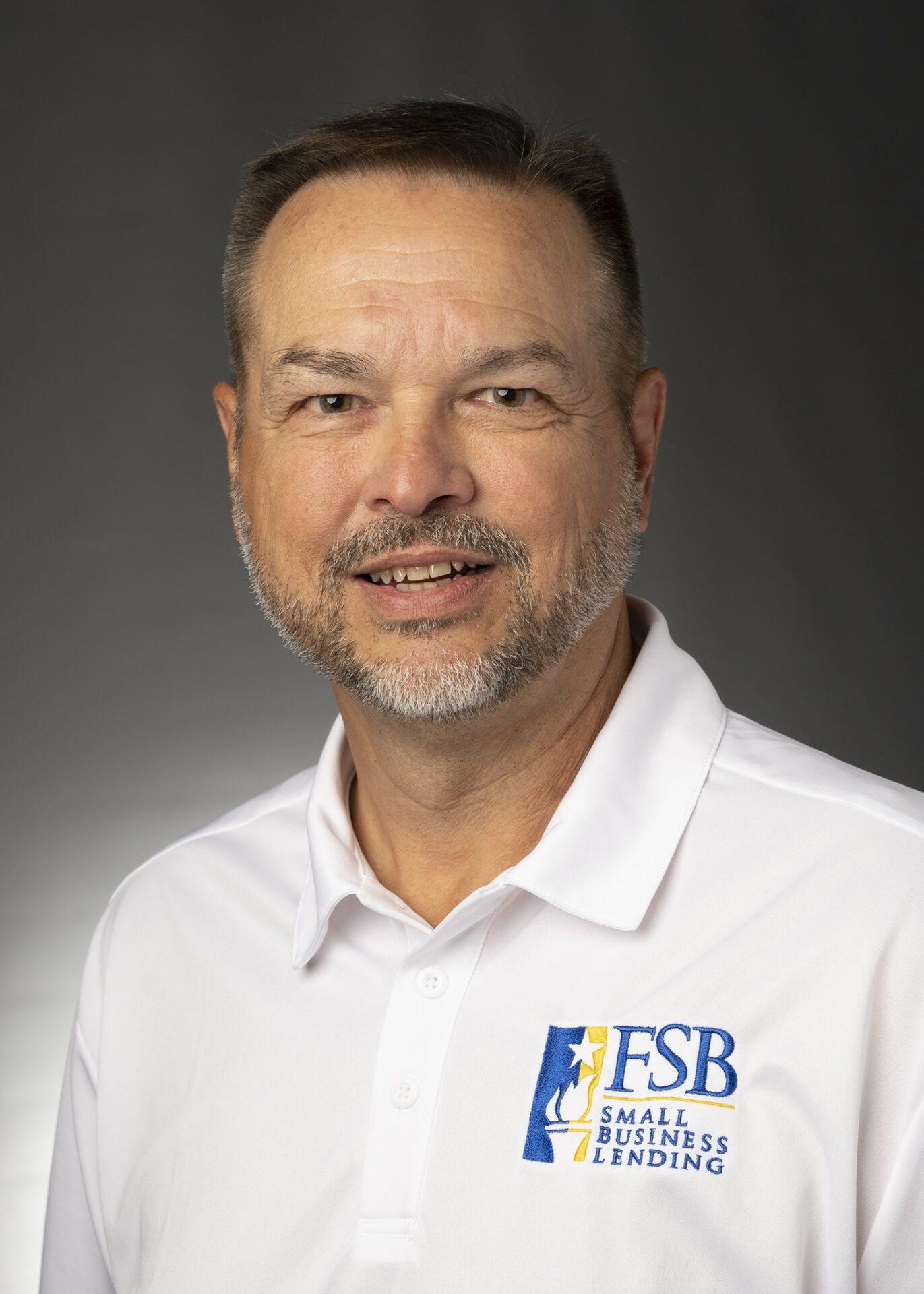 James Valete
President
Jim joined the team from Busey Bank where he served as Executive Vice President – Director of Business Banking & Government Guaranteed Lending and focused on SBA 7(a) lending.  During his nine years at Busey, he also served as the Senior Credit Officer for Business Banking & Middle Market Banking.  While in this role he identified Busey's opportunity for a niche SBA 7(a) lending program, which he created in 2016 and developed in subsequent years.  Prior to his tenure at Busey, Jim's three-decade career in banking has included roles as Chief Credit Officer at Stearns Bank, N.A. and founder/president of a De Novo bank, plus other prominent roles in credit administration, management of lending teams and special assets management.
Jim earned his Bachelor of Science in Finance from the University of Illinois in Champaign-Urbana in 1984 and his Master of Business Administration from DePaul University in Chicago in 1989.  He and Carrie, his wife of twenty-eight years, currently reside in Champaign, Illinois but are in the process of relocating to their new home in Pinehurst, North Carolina.  Carrie is currently the Executive Director of a home for the developmentally disabled and each of their three adult children are pursuing degrees at various universities.
Jim is a founder of the Champaign chapter of First Tee, which offers character education programs at golf course facilities, elementary schools and youth centers.  Also, while he's not hitting the links as an avid golfer, he is "driving" others to succeed as a guest lecturer in entrepreneurship for the Department of Finance at the University of Illinois at Urbana/Champaign.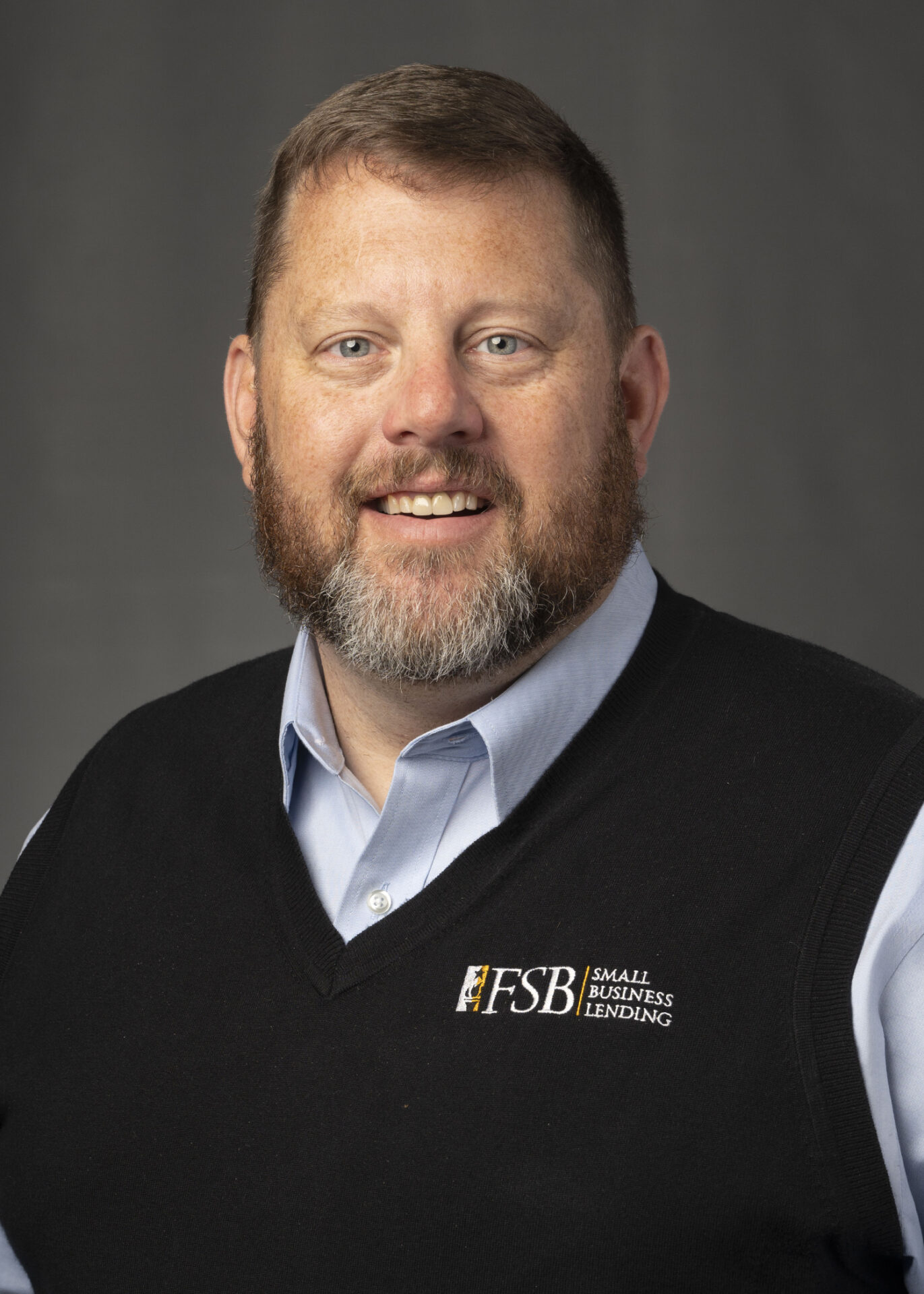 Chuck Jaeger
SVP, Business Development Director
Chuck Jaeger has more than 20 years of experience in finance, residential, commercial and small business lending. Prior to joining the FSB team, Chuck was a top contributor for Quadrant Financial, Bank United, Certus Bank, Community West Bank and Prime Trust Bank. Throughout his career, Chuck has worked with customers across a wide variety of industries, helping them achieve their commercial objectives.
Chuck got his start in banking after receiving his Bachelors of Science in Business from the University of Evansville, and his MBA from Marquette University. Since then, Chuck has continued his education completing NAGGL's 'SBA Lenders' course, and attending the Southeastern School of Commercial Lending. Chuck considers continuing education to be one of the most important aspects of providing good counsel and service to his clients.
Chuck spends his free time trying to keep up with his wife, two sons, two dogs and occasionally enjoying a round of golf. Chuck also works with the community helping to fundraise for St. Mary's Villa, and Agape Animal Rescue.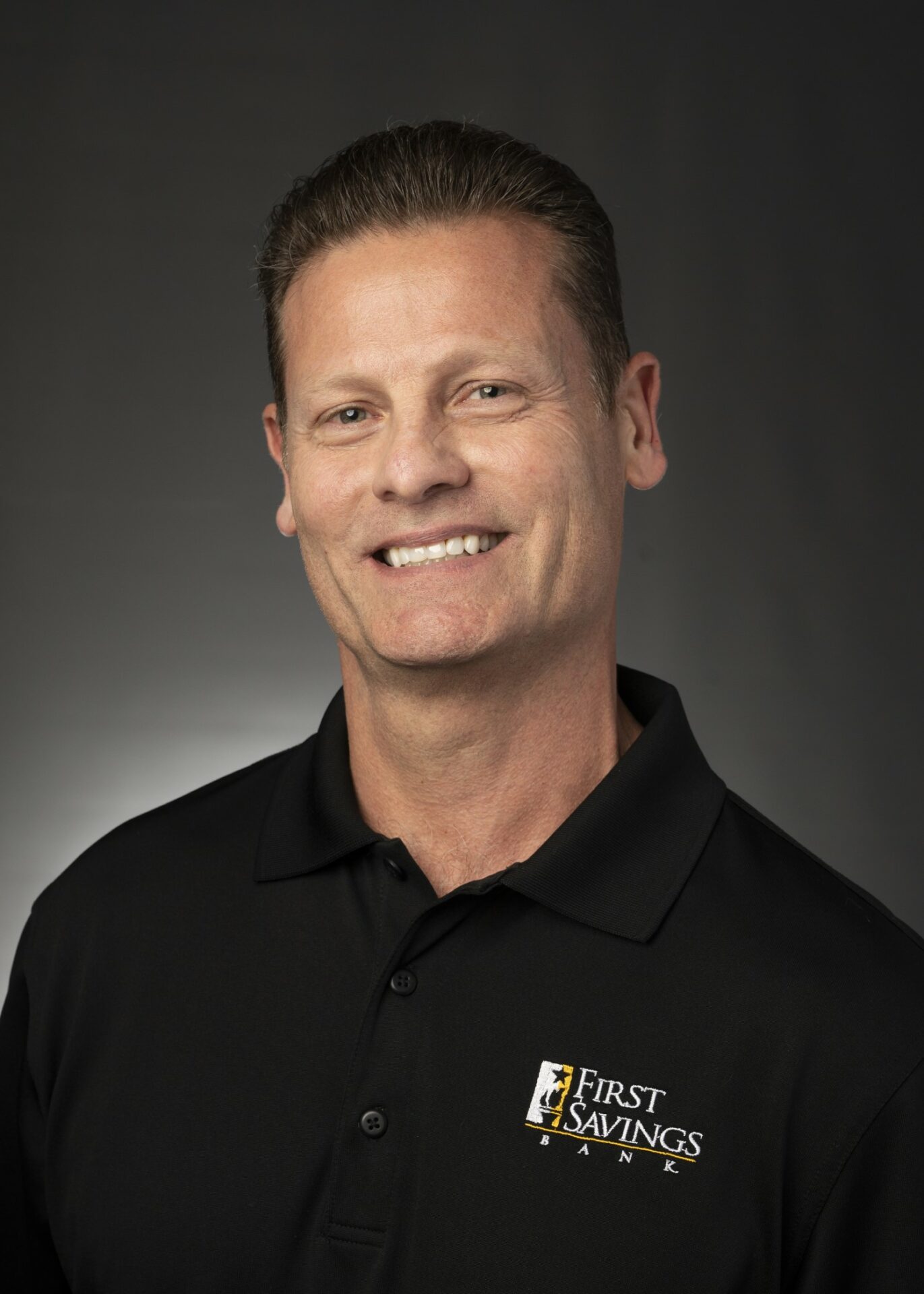 Scott Parrott
SVP, Secondary Markets Director
Scott Parrott is responsible for all of FSB Small Business Lending's secondary market activities, including the execution of sales to investors and the cultivation of investor relationships.  Scott has more than 27 years of small business and commercial lending experience. Prior to joining FSB, Scott was the SBA Lending Coordinator for Stock Yards Bank. Before joining Stock Yards, he created the Government Guaranteed Lending department for Ascencia Bank and served as a Business Banking Officer for US Bank and PNC Bank. Scott has a diverse SBA background that ranges from originations to liquidations, as well as a solid understanding on all operational functions.
Scott began his banking career after receiving his Bachelors of Business Administration in Economics from the University of Georgia, and his MBA from Webster University. Additionally, Scott has continued his education by attending the Southeastern School of Commercial Lending and the ABA National Commercial Lending School.
Outside of the office, Scott enjoys traveling with his wife of 25 years, chasing his two four-legged children, working out and cheering on the Georgia Bulldogs.
Angela Torres
SVP, Portfolio Management Director
Angela (Angee) Torres heads up FSB Small Business Lending's post-closing and compliance areas, leveraging her 21+ years of experience in closing operations for commercial and SBA lending. Prior to FSB, Angee led the closing team for Certus Bank. Her deep experience has enabled her to develop policies, procedures and structure that ensure compliance, mitigate risk, and support audits of the loan portfolio.
After receiving her BA in Economics from Montclair State University, Angee's career started with a decade of legal and title work with various law firms. Her commercial lending experience has also included work for Bank United, BNB Hana Bank and CIT Small Business Corporation.
Demonstrating FSB's 'work hard, play hard' culture, two of Angee's hobbies are hitting the gym (work hard) and baking cookies expertly decorated with royal icing (play hard). Her three sons happily enjoy the lion's share of the cookie consumption.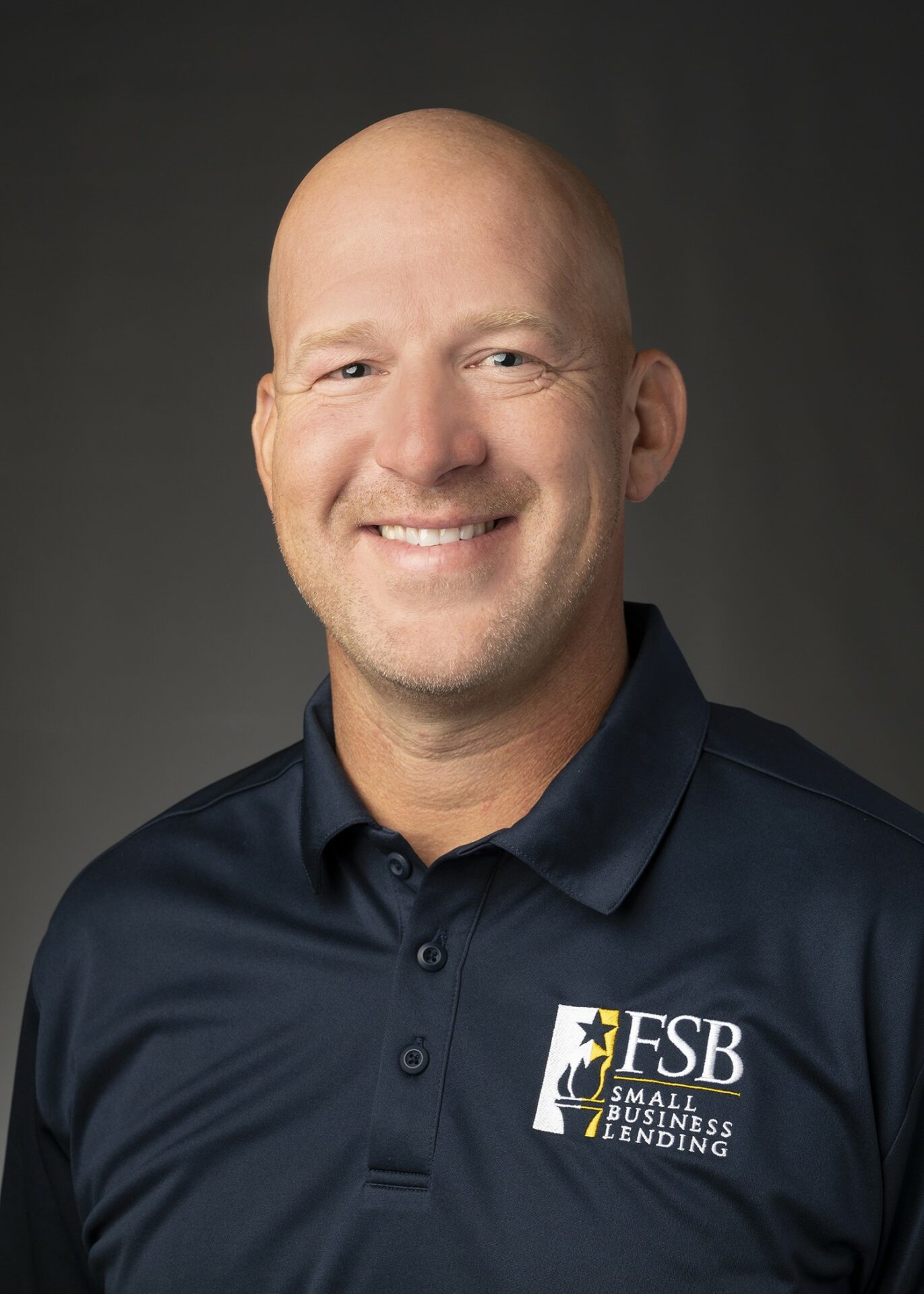 Kenneth Snell
SVP, Credit Administration
Kenneth Snell has 15+ years of banking experience in various roles. Prior to joining FSB Small Business Lending, he most recently worked for United Community Bank as a SBA Senior Portfolio Manager. Before joining United Community, Kenneth served as a Restaurant Franchise Underwriter at Regions Financial in Birmingham, Alabama.
Kenneth grew up in a small town in North Alabama and graduated from Jacksonville State University with a degree in Management. He and his family currently live in White Plains, AL. In his spare time, Kenneth enjoys playing golf, spending time with his family, and volunteering in his community.
Colin Carter
VP, Business Development Officer
Colin brings over 40 years of lending experience to this role.  Before transitioning to the SBA world, Colin worked for a top five Canadian bank for over 13 years in Toronto, Portland OR, New York and Chicago, enjoying a variety of corporate banking roles, including five years running a team of lenders focused on the media and telecommunications industry, when the consolidation of cable systems was at its peak and thirsty for capital.
While Prince was celebrating the end of the 1900's, Colin got his start in SBA lending as the Midwest Regional Director for Zions Bank National Real Estate Group.  During two stints over 12 years there, Colin helped originate over $500 million SBA 504, conventional and investment real estate loans.  Latterly his attention has turned to the SBA 7(a) program where he has found that the satisfaction of helping small business owners overwhelming trumps corporate lending. 
Colin resides in the western suburbs of Chicago, where he can still keep tabs on his adult daughter who lives downtown and on his son, who attends the University of Iowa.  Colin is on the board of a local masters road cycling club and his claim to fame was representing Canada on its Under 19 cricket team.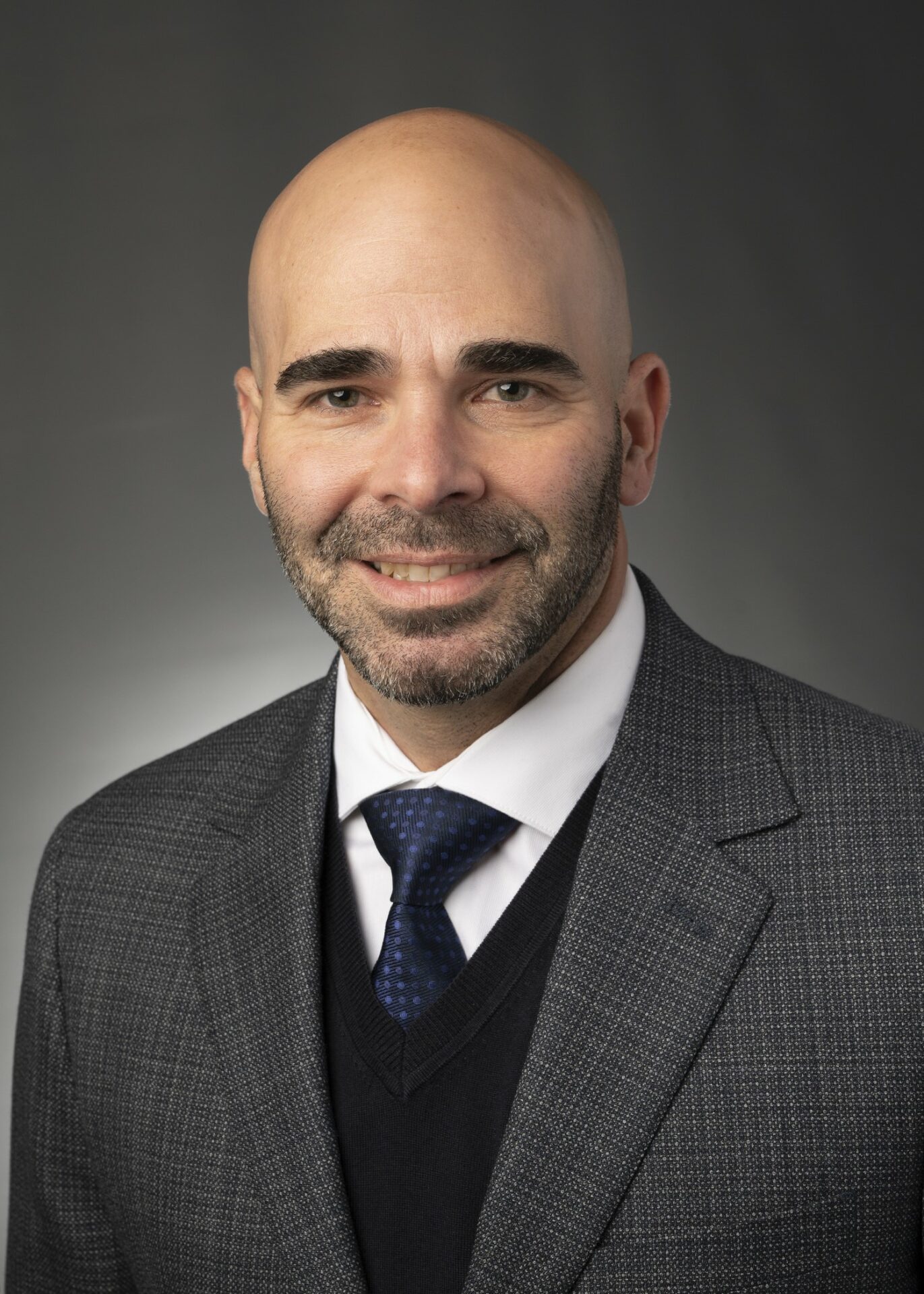 John Caruso
VP, Business Development Officer
John Caruso has over 20 years of financial services experience in the commercial and consumer banking spaces. Prior to joining the team, John was recognized as a top contributor during his time at MBNA, National City Bank, PNC Bank, US Bank, and Huntington National Bank. Throughout his career, John has been able to help customers across a wide variety of industries and backgrounds achieve their commercial and personal goals by working with them to find the best financial options for their unique situations.
John has been involved with SBA lending since 2004, and has been an SBA Business Development Officer since 2014. His experience in prior roles including Group Manager, Underwriter, and Relationship Manager provides him the unique advantage of insight into the full loan application process. John takes pride in developing long-term relationships with his clients through working with a sense of urgency and delivering on what has been promised.
John is based on out of Cleveland, Ohio but has the ability to work with clients and brokers throughout the continental United States. In his free time John enjoys spending time with his wife and children, skiing, mountain biking, hiking, paddle boarding, and cooking.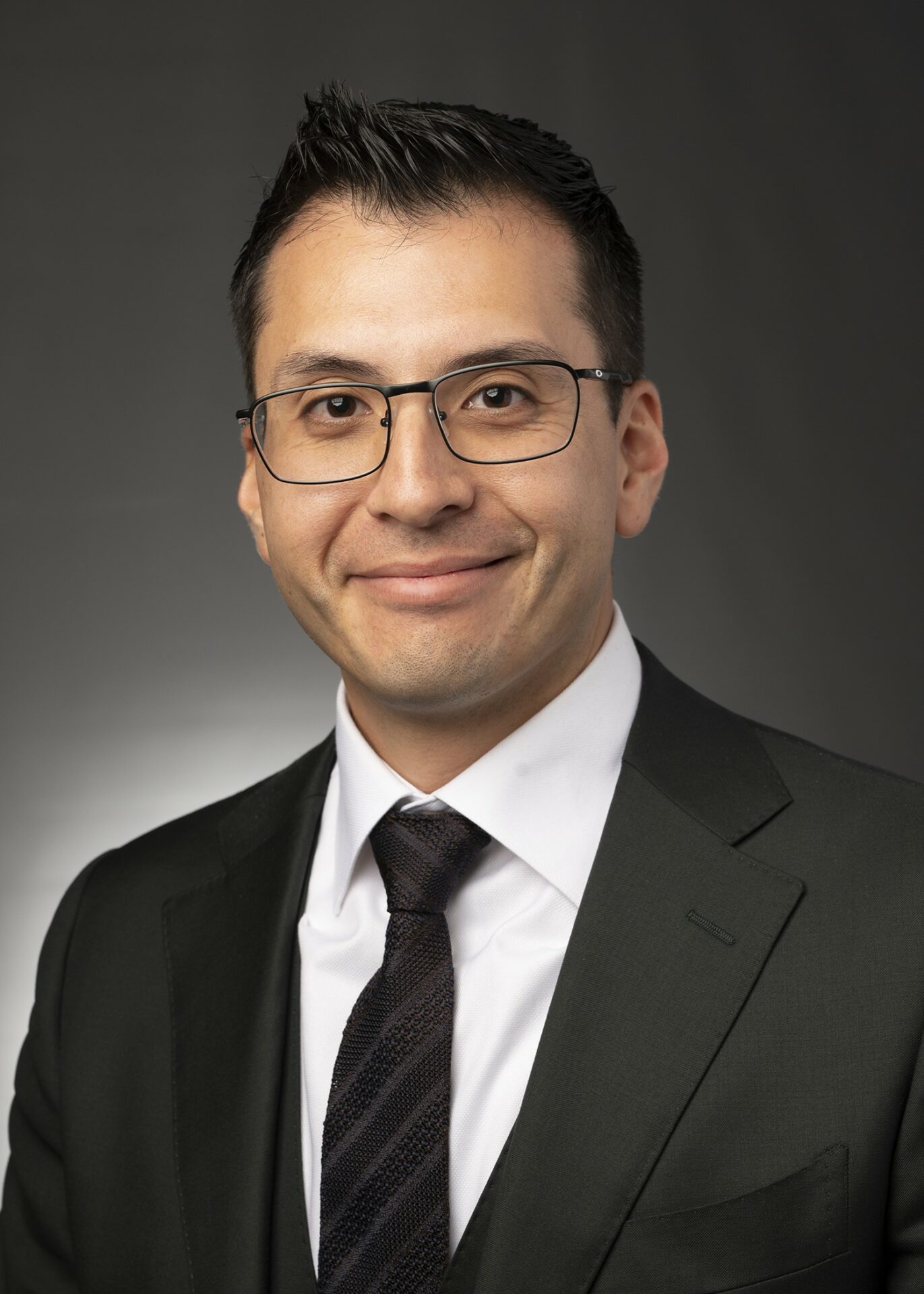 Greg Young
VP, Business Development – Dallas
Greg has been in the banking industry since 2003. He is focused on small business lending and was most recently with BNB Bank in Dallas as SBA Loan Officer. Greg spent fifteen years of his career in New York City working for various lenders such as Savoy Bank, Bank of America, and Capital One Bank. During nine years at JPMorgan Chase as  Business Banker, he became the SBA subject matter expert for Brooklyn North's business banking team.
At just 16 old, Greg secured an internship as a teller, and his career began every day after class and on Saturdays. He worked full-time JP Morgan Chase while he earned a degree in Finance from Pace University. Greg naturally gravitated toward the excitement of small business lending. 
Three years ago, Greg traded the bright lights of The Big Apple for the starry skies of Texas. When he wants to relax, Greg spends time with his wife and three young daughters.
Sully Erger
AVP, Business Development Officer
Sullivan "Sully" Erger began his banking career in 2018 as a Credit Analyst for a community bank based out of St. Louis where he helped his team become the #1 SBA lender in Eastern Missouri. As a former Credit Analyst, Sully has a keen eye for what it takes to help his borrowers get to the closing table. Sully has experience in financing commercial real estate purchases, business acquisitions, partner buy-outs, debt refinances, franchise start-ups and more. He truly appreciates the opportunity to help small business owners understand the intricacies of SBA lending.
Sully received his Bachelor of Science in Business (Banking and Finance) from the University of Mississippi (Ole Miss). After a short stint in the Investment Advising realm, Sully decided to make a change into banking. Sully is motivated to help every small business he can, as they are considered the backbone of our country.
Sully spends his free time traveling, playing golf, and rooting for the Ole Miss Rebels and St. Louis Blues. Sully is also a member of The Buddy Fund, a charity that helps at-risk youth in the St. Louis community.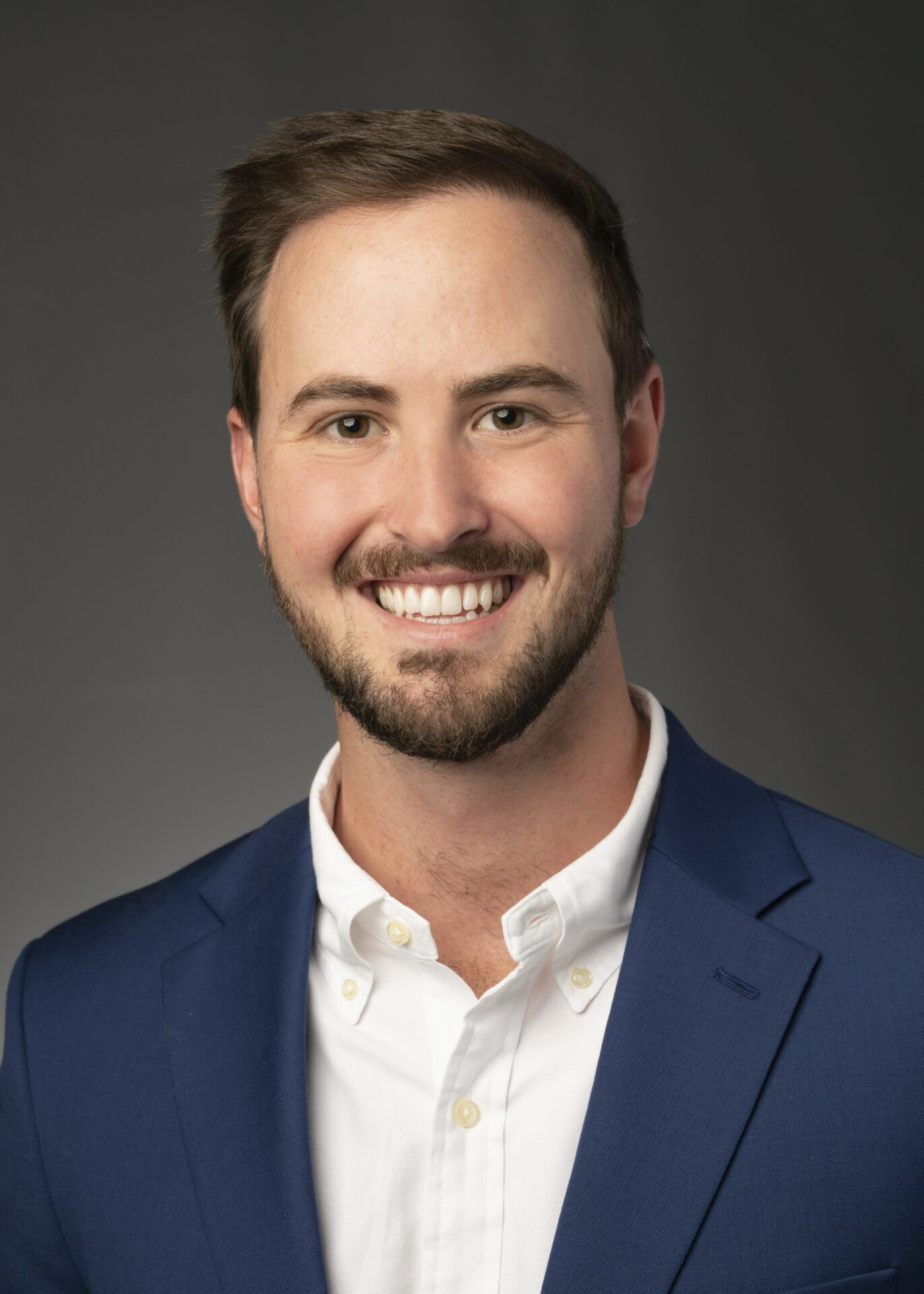 Hunter Myers
AVP, Business Development Officer
Hunter Myers's career in the banking industry began in 2017 as a teller for First Savings Bank of Indiana. He worked in 12 different branches, learning the bank's "Customer First" approach to providing outstanding service. While obtaining his MBA, Hunter interned as a junior appraiser at Integra Realty Resources. Today, Hunter works for FSB Small Business Lending as a Business Development Associate, learning the SBA process from the ground- up.
At the University of Mississippi, Hunter was a triple major with undergraduate degrees in Banking & Finance, Managerial Finance, and Real Estate. While at Ole Miss, Hunter was a member of Phi Kappa Psi Fraternity serving as the Service Chairman and organizing outreach and charitable events in the local community. Hunter will graduate with a Master's in Business Administration from the University of Louisville in the fall of 2022. He is also working on completing NAGGL's SBA Lender Curriculum.
In his free time you will find Hunter outdoors playing golf, working out, or at the local farmer's market. Hunter has a drive to help small businesses succeed and believes that a crucial yet underserved part of the economy are the individuals who pursue entrepreneurship.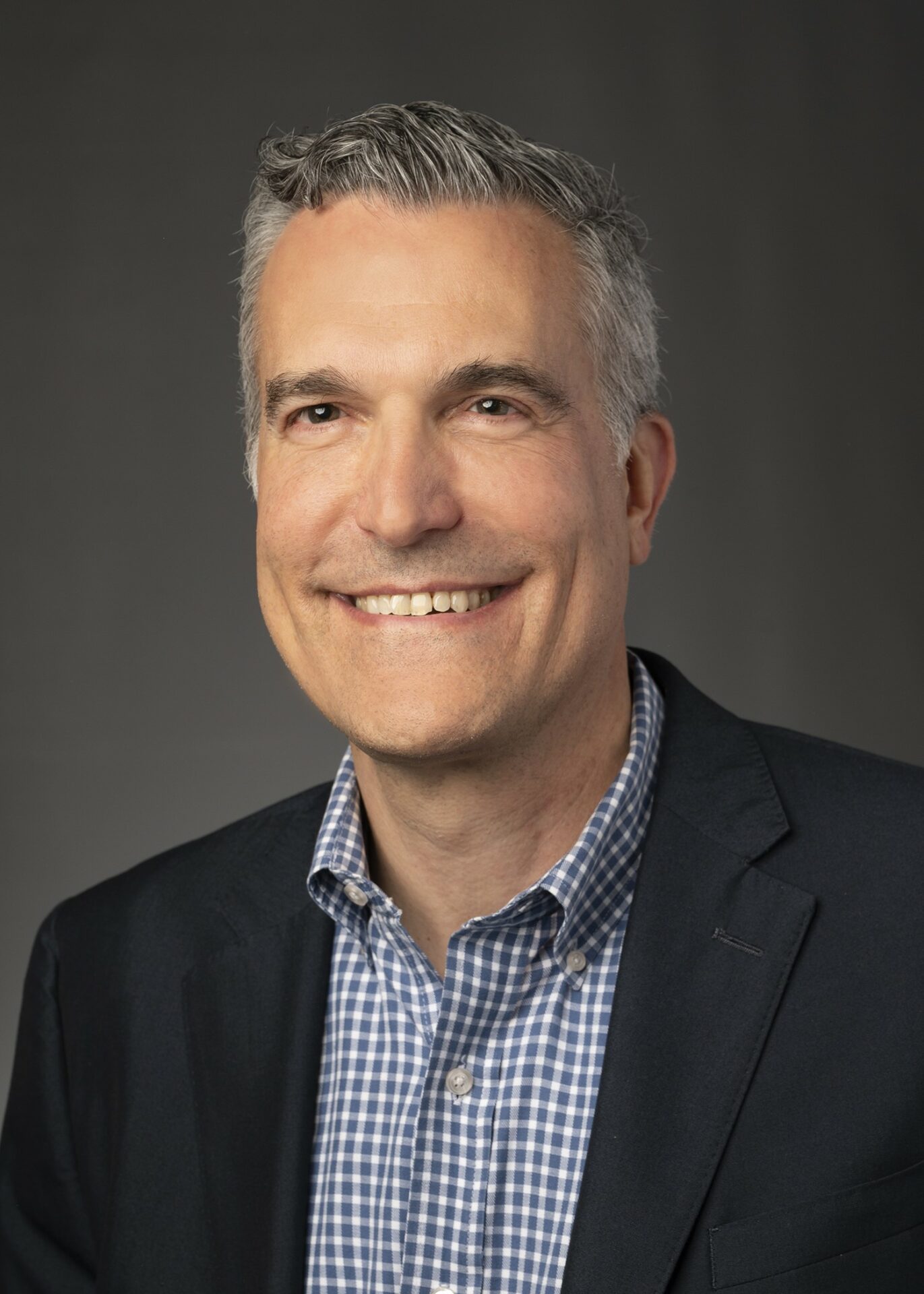 Dave Hrabrich
VP, SBA Business Development Officer
Dave Hrabrich joined First Savings Bank's SBA Lending team as Vice President and Business Development Officer. In this role, Dave is responsible for helping franchisees access SBA loans to grow their businesses, cultivating franchisor relationships, and capitalizing on his strong track record in the franchise arena.
Dave has over 20 years of experience in the franchise finance industry with both conventional and government-guaranteed lenders including: Merrill Lynch, National Franchise Acceptance, Byline Bank, and First Bank of the Lake. Over the years, he has underwritten, credit approved, or originated over $700 million in funded capital to franchise owner/operators for acquisitions, refinancing, new unit construction and major reimaging. Dave has also personally benefitted from the SBA 7(a) loan program when he was a two-unit franchisee of Sport Clips.
"As a previous franchisee and with my well-rounded franchise background that includes working directly with upper management of franchisors to design specialized loan programs and reliable lending to franchisees directly, I am able to relate to my borrowers' challenges and opportunities. I provide solutions and structure the right loan for their stage of development," says Hrabrich. "I put my years of experience to work helping entrepreneurs grow their brand's units and I enjoy the privilege of helping them succeed."
Dave lives in the Western suburbs of Chicago with his family, wife Molly and two daughters in high school. His future plans include numerous college tour trips around the Midwest and the occasional beach front family vacation. Over the last year, Dave has taken on weekly Pickleball matches with a group of friends to stay somewhat active. He also donates to various charities with priority given to the Evans Scholar Foundation, which is the largest golf caddie scholarship program in the U.S.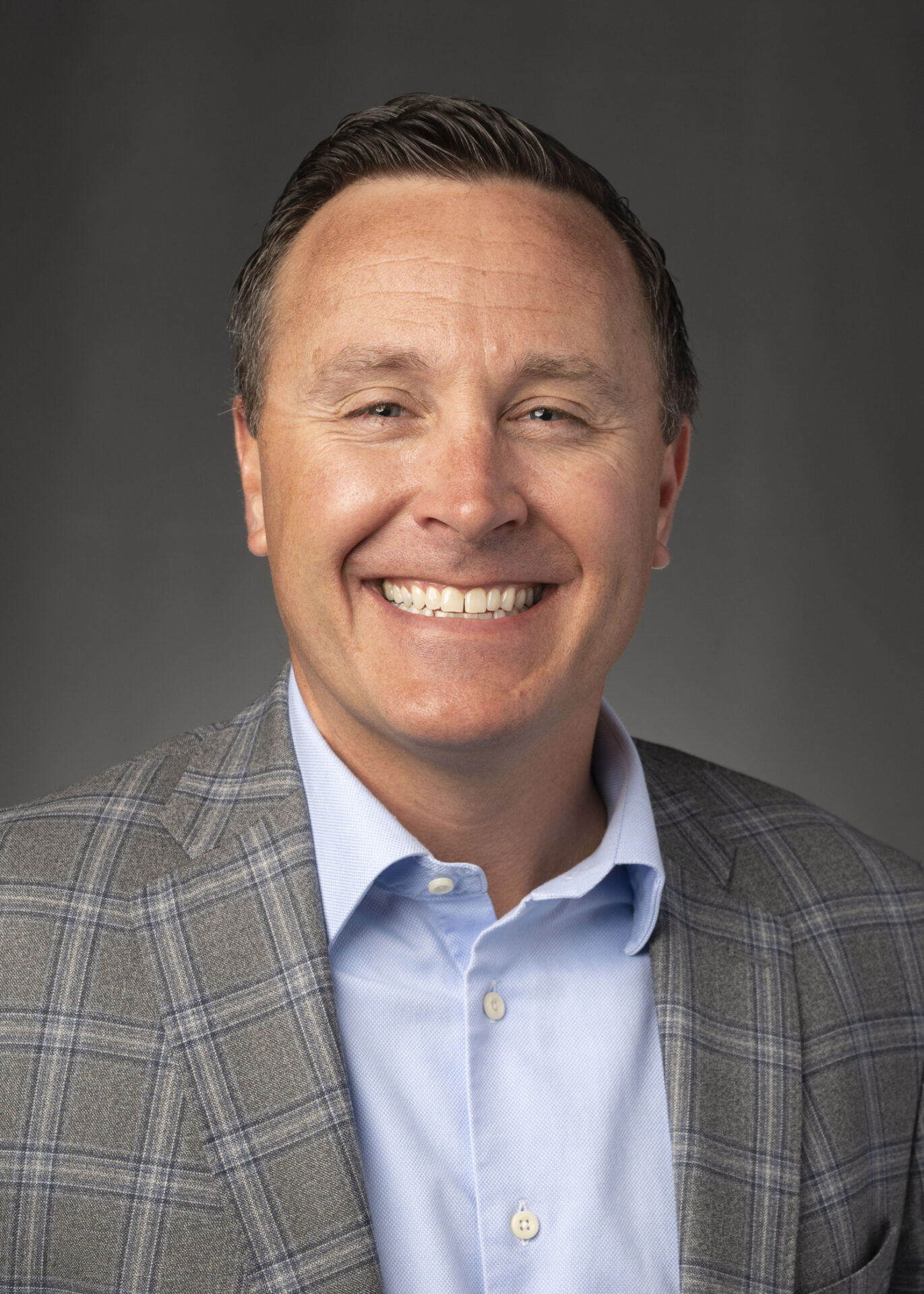 Colin McNulty
VP, SBA Lending Officer
Colin McNulty's career in the banking industry started in 2005. In 2012, he found his passion for SBA lending and has been helping small businesses unlock their full potential. Prior to joining the team, Colin worked at several community banks spanning 7 years where he learned how to provide outstanding customer service. After working for several community banks, Colin started working at The PrivateBank/CIBC for 10 years. Colin has worked as a commercial and SBA producer for most of his career, which gave him the knowledge and experience to focus on customer service and provide each client with a broad range of options to meet their needs.
In 2012, Colin was recognized as a top producer for both SBA and conventional loans at CIBC. Through his accomplishments, he navigated a team of lenders and led them each to prosper in their roles. Making connections is one of the many special talents of his, as he has developed a national network of brokers and business professionals.
Colin is based in St. Louis, Missouri, which allows him to meet his customers throughout the country in a timely manner. He has been married for 18 years and has three sons. In addition to spending time with his family and coaching his sons, he enjoys traveling, cooking and sports. Colin's mantra is it's not the number of closings he achieves, but the response he gets from the clients he closes with.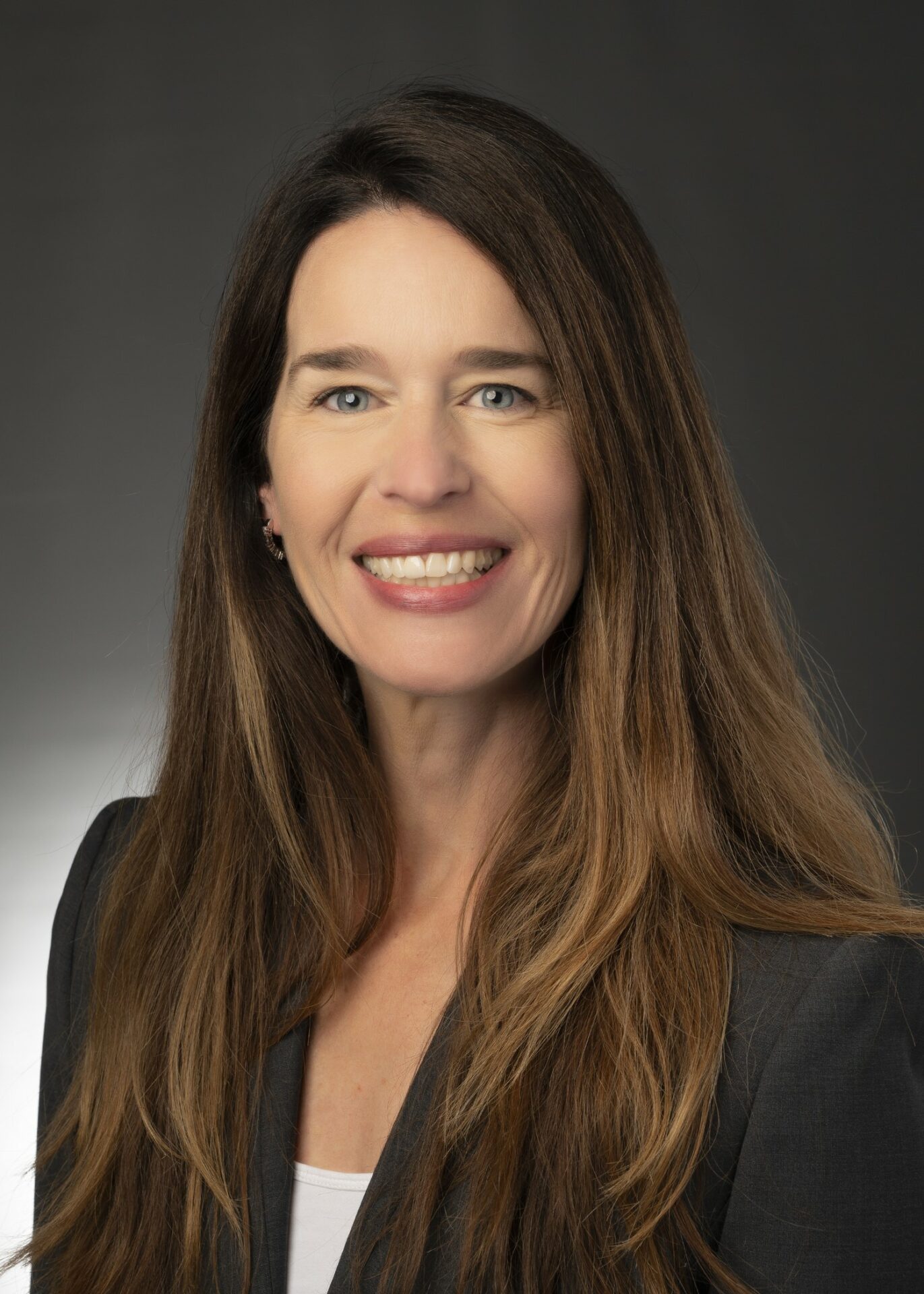 Mindy Stodart
AVP, Relationship Officer – TORCH
Mindy has over fifteen years of experience in sales with a focus on small business lending during the last three years. Throughout her career she has sold everything from payroll to pharmaceuticals. Mindy dedicated three years to her own small business in art and framing, experiencing firsthand the challenges small business owners face. Mindy has a Bachelor's degree from Miami University of Ohio where she also rowed for the university's club crew team. Her next career goal is to become a well-rounded source of support for entrepreneurs whose small businesses are in a high growth mode and need capital. Based in Cincinnati, Ohio, Mindy loves to hike the city's hills with her family, including two dogs. To relax, she takes kickboxing lessons.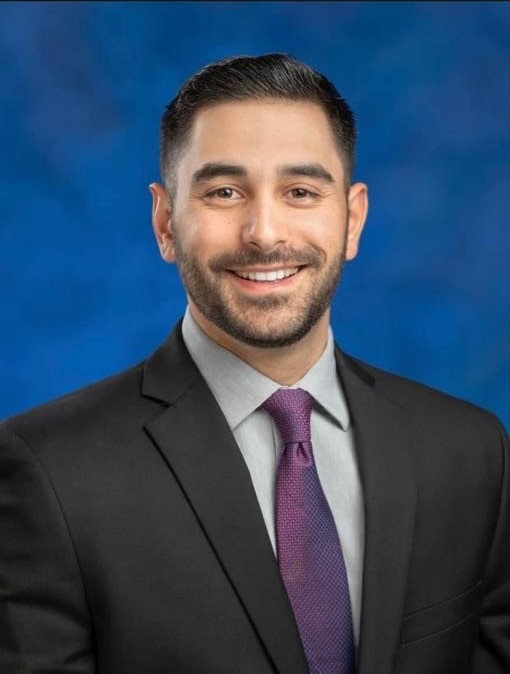 John Reda
AVP, Business Development Officer
John Reda started his professional journey as an analyst for Nova Capital Global Partners in Investment Banking. In 2020 he jump-started his SBA career as a Business Development Associate at First Bank of the Lake, where he worked on developing business relationships. John studied at SUNY Cortland where he obtained his Bachelor of Science in Criminology. John is joining our team as a Business Development Officer after serving as a Relationship Manager for Provient Bank.
John is an avid golfer and enjoys spending his free time teeing up on a golf course or relaxing with his family and friends. Through his industry experience and financial service background he will continue to make more possible, ensuring profitable growth and exceptional customer service.